7 tags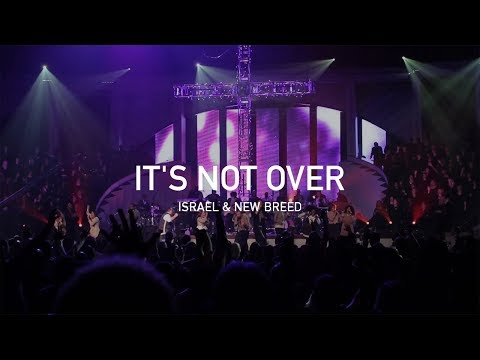 On the mountain top. In the valley.
I have decided. To follow Jesus. No turning back. No turning back. These are the things that they won't tell you. Following Jesus. Its hard. Sometimes, the easy way is tempting. Even when you know the narrow way is rewarding. Hold fast, brethren. (doesn't that sound just so Christian?) The temp in temptation stands for temporary. The feeling will fade. But then what will remain?...
The awakening
I have not written in a while. Mainly because, I have felt too busy to write. Then too overwhelmed. Then too, just TOO. But those are excuses to say- I don't write when I don't understand. I get so caught up in circumstances that I forget to just BREATHE. BE. LIVE. So I am at the beginning again.  Which if I'm going to be honest, I don't think we ever leave the...
My morning...
Class got out early this morning. I tried to go to Starbucks. They were closed due to a sanitary issue (ewe) So I tried to go to the office (it was still closed) So I ended up at Panera Bread. Eating cheese and bread. Heavenly. I've been working for 2 hours. And forced myself to take a break. And I forced myself to see how beautiful life is. In the middle of a constructed reprieve. ...
10 years- a love story
I have not committed to much in my life. I don't live at the same place for longer than 3 years at a time. My hair never stays the same color. Or length. I like fake lashes. Disposable plates. But 10 years ago today, In a Hollywood Hotel Room. I said yes to Jesus. It has been the one thing that I have committed to. And even when I have had days when I have wanted to quit. On days...
We wear Him
We've been having a 3 day revival at my church Jubilee Christian Center. You may not know this about me but I'm a sucker for a fire tunnel and prayer time. There is seriously no place I would rather be, than in the middle of a move of God. My heart cries  out to not just be a part of a move but of a revolution (moves can be one time things, revolutions happen over and over again- but...
Oh yes, I should write
While rewarding, working for yourself is also extremely difficult. No work, no eat, no electricity. I haven't written in a while. I start work at 5am and sometimes don't get home until 10pm.  When your whole business relies on being on the computer, trust me, logging on after a 17 hour day seems like the worst idea EVER. When I told a close girlfriend how hard my work schedule was,...
Out of your mouth
I was in a meeting the other day, and the person I was talking to didn't flinch when they cussed. It was kind of like "OH SH**, that's right." or "OH F*** I'm running late." There was something about it that bothered me, I think it was the complete callousness to profanity. So let me confess, I drop a bomb now and again, its a habit I have had a hard...
Blessing Number 6
Praying and declaring blessing number 6 today: The very people that tried to bring you down will have to stand there and see you promoted. That every weapon formed against you shall turn around and have a boomerang effect in the back of the very people that tried to bring you down in Jesus Name - thanks Bishop Michael Pitts
You're Different
Last Wednesday, I saw a friend at Church. He looked at me, kind of scanned my face and said, "You look…different." To which, I, as a girl, responded, "Different good or different bad?" He said, "I'm not sure, but I'm pretty sure its different good." Umm okay. I texted him the following day and said, "Seriously!! But do I look...
8 tags
I choose
We make zillions of choices a day. They start with, "Will I wake up right now or will I snooze the alarm?" Followed with, "Do I snooze for 5 minutes or 10 minutes?" Coupled with "Do I throw my phone across the room or just get up and get dressed already?" By the time I hop in the shower, I have made 10 different choices already and all that is before I choose...
No preparing for it
I had a rough week. I have been mad about it. Hurt by it. Saddened by it. Put every word you could use to associate with a yucky situation (infuriated, frustrated, distraught, disappointed- need I go on?) I have had every opportunity to react poorly. And to be honest, I've said things in my head and to my best friends that if I didn't know how much they loved me, would have...
5 tags
Second Quarter Catapult
For the past 2 weeks since I have been home from the Philippines, I have been telling anyone who would listen to prepare for their 2nd quarter catapult. At the end of last year, I began to think of 2012 as follows: 20= the double of 10 which is known as the number of restoration, also quadruple grace (the number 5 for grace 5x4= 20). So quadruple grace and double restoration. Things stolen from...
6 tags
Watch
Doritos+Taco = Locos Taco adventure.
Watch
A private "Hunger Games" screening and why I think I'm from District 7 (or whichever district has fish) featuring my bestie Liana Pons
Watch
All this in ONE bag?! And other missions chronicles I have traveled 36 hours in the car, been on 5 plane rides, been sunburnt, car sick and swallowed a fly (yes that really happened). People actually are really befuddled when I say that I travel to third world countries, because its so unlike me. I guess that's how you know its God right? Anyhow here was my reaction to finding out I...
4 tags
Watch
Philippine Missions Day 1-Davao City "Blankets for everyone!"we cried out. It was like Oprah with the cars but with blankets. It was a long travel day- SFO to Manila to Davao City. We had 30 minutes from the time we touched down in Davao to get ready and head out to the orphanage. As many of you know, visiting the Love the Children Orphanage changed my life last year. It was...
Thank You
I normally know exactly what to say on my thank you post. But for some reason, this year, it is super hard. Me? Speechless? That like NEVER happens. Here is what I know to say, 10 years ago, I made a decision that would change my life. I decided, that I would live a life that would honor God and I would go wherever He wanted me to. Never once did I imagine that I would be a missionary. Never...
4 tags
Your dreams can't wait until next year
I had considered not going on the Philippines Missions trip this year. With the transitions of the past year, financially it was just too overwhelming to consider. "I'll go next year," I said to myself.  I tried to not want to go. Really I did. But here's what I can't help. I love the Philippines. I love the people. The kids. The change we see when we get there. ...
Its about moments
I watched "The Vow" this weekend.  I was pretty much a shoe-in to watch it. They singularly marketed right to me. The trailer's opening…Rachel McAdams from "The Notebook." Channing Tatum from "Dear John" (they should have said "Step Up" that would have gotten a more emotional reaction from me) The premise is that there is a man and a...
Just shut up about it already
Today, I was talking to my best friend about something. I wasn't really talking, I was complaining.  I have this issue, I like to do things. Some people move slow through life, and some people move expeditiously. I like to think I move efficiently and doing more than 3 things at a time. This was a problem when I was a workaholic because I found my value and worth in working. Thing is, once...
From transition to position
For years, the Christian word of the year was TRANSITION. We would be more the Children of Israel begging for bread and receiving Manna. Rather than the Land of Milk and Honey type folks. For many of us, the transitions just wouldn't quit. Very much like spinning tops, once we got to our new place, we would settle for a while and then boom- another- wait for it- you guessed it-...
Dreams don't die...
I treat Dr. Martin Luther King's birthday as a somber day. Its a day to remember all was not always like it is today. For those that know me, I am kind of obsessed with the Civil Rights movement. I love watching anything about it, I love studying it out. The mid to late 60's and all of the change that occurred within that 5 year timespan (the assassinations of Martin Luther King,...
More than a dream
So I had a dream last night. I was telling my best friend it was one of my top 2 best dreams of all time. I was given a mission to find a list of things and deliver them to an address. When I got there with this white van full of things and a team of people that helped me, out came Oprah and she yelled out in only the way she can,"Renee these are your faaaavoooorriiiittteee...
The sound of a train coming
I wake up early these days, must be a sign of my older age. My Lola barely sleeps, she says the older you get the more you wake up, because you realize your hours are limited (what a morose Grandma!). I am nowhere near my Lola's 80 years of life, but for some reason this year, I have started this new thing of waking up at 3AM going back to sleep and waking up at 440AM and not being able to...
The Great Retraction
I make the Sunday morning drive to church a quiet one if I can. No radio, no phone calls, just quiet. I don't necessarily always use that time to talk to God or hear God, sometimes, I just drive in silence.  My favorite part when I drive to church is the moment when I turn right on Nortech Parkway. As I approach the beautiful building I call my church, it still takes my breath away. I...
Somedays, I want to quit being a leader
Some days, I don't want to lead anyone anywhere. Some days, I feel like I am like a leaf blowing in the wind, and I have no effect on anyone. Being a leader is one of the hardest undertakings in my Christian walk. I have had moments of being rejected. I have moments of feeling abandoned. I have had moments of feeling like I want to give up. But, always, I remember, that is part of this...
I'm at the altar again, and everything is gonna be...
Pastor Dick taught a great message on forgiveness and forgiving like you would want to be forgiven out of the book of Philemon yesterday. Philemon is one of those books, I pass along the way, right with Titus, Numbers and Jude. It was one of the best teachings on forgiveness that I have heard in a long while. For me, forgiveness is one of those things we teach so much in the church, that...
If there is love...
The hard conversation is worth having. When I was younger, my reflex when in a bad situation, was to run. Run fast, run hard, run away. I broke up with a guy once by just dodging his pages. (yes pages, as in I had a beeper) Eventually he got the message. I hated having hard conversations because I hated being the bad guy. I have learned in my maturity (not that I'm that mature, I just...
francis chan: I'm Finally Obeying, and I Love It! ... →
francisupdates: This is really sad… Many years ago I was deeply convicted while preaching through the book of Luke. When I got to Luke 14:12-14, I knew what I was supposed to do. I planned on doing it. I just never got around it. Sound familiar? In this passage, Jesus is speaking to the man who was…
The answer was there all along
Most days, I don't get to be a writer. Some days, I have to manage payroll issues, and write HR communications. Some days, I write more emails than I do chapters in my book. I used to hate it. I used to feel like my corporate job was a prison that my creative self had to do time at. Until one day, I realized, that I get to be creative in the weirdest of ways. I solve problems-...
The Wait
This is for you.  You ribcage waiters, you lost rib scavengers. You barren awaiting fullness. You dreamers, awaiting an open door. I thought of you this morning. While I was praying. Cause you know sometimes, I do that. And I just wanted you to know I shouted at the heavenlies for you. I believed for you for husbands, for wives, for babies to fill your wombs, for impossible dreams to become...
Failing & Falling.
Hey world, and blog followers. I was going to write a blog today, but @manejaeregina , one of my favorite girls, wrote a great one already. You should check her out she is amazing and is gonna turn this world on its ear.  manejaeregina: I came into fall with a great mindset. I love my classes, my schedule, new faces, old faces, teachers, everything. Today was great until my one class. The one...
Thank you is not enough
Its 4 AM. I am officially 32. In all timezones. And man it was a wonderful day. So good I cannot sleep. At 1:14PM after watching Lion King in 3D (See it, its amazing. The kind of movie 3D was invented for) I checked my phone and this was what I saw. So many people wishing me a happy birthday via facebook, twitter, text, call, hug, handshake and shimmy! How amazing. And humbling. I was...
Cause I'm 32 and I do what I want
People trip about turning a year older. And you know what, I am just not gonna do that.  I have decided that I am gonna rock the heck out of 32. I am gonna glam rock, K.I.S.S face, stick my tongue out and air guitar this bad boy. And here's how: I will recognize people standing beside me, rather than count who is missing. I will remember my moments of victory, rather than rehashing my...
Birthdays Are Like Annual Reviews
I often think of birthdays like Annual Reviews. You take stock, look over the year, and say, "Wow this was really great!" "Or gosh I could have done so much better here." I do it every year, just to make sure I am still growing, still learning, still being amazing at being me. This year was very different for me. It was full of firsts and full of changes. I quit my job,...
The difference between dessert and the desert
So last week, I posted a blog on the desert. Thanks everyone for your lovin and encouragement. Sometimes its nice to know you're not alone sitting in some dustbowl. Well, I had a post that was going to publish on the morning of the 30th (as promised). In my mind it was a great post, breaking down, sand, little irritations, dehydration and affects of mood. But then I got some unexpected...
The Soul Pancake Challenge →
Just me waiting in the desert
I used to live off double cheeseburgers. Have I ever told you that?  When I was broke in youth ministry, I would sometimes have $1.49 to get me through to the next Tuesday. And sometimes, I would buy a double cheeseburger for $0.99, split it 3 ways, and make it last.  It was in those days, that I learned that you can buy Top Ramen for $0.10 boil the noodles, add ketchup and call it spaghetti and...
This was going to be a very different post....
What I had scheduled to post was something very. Christian "waiting to exhale-esque." You know how in "Waiting to Exhale" Angela Basset's woman scorned character, repeats every time she gets, "Where are all the black men at?" And she replies to her rhetorical question "They're dating white women." (Don't hate me for that quote- its...
And it ended with an "Um well...yeah..."
So I had been casually dating someone for a couple of months. And when I say casual, I mean, well, we met for 3 coffees, 2 lunches, a breakfast for dinner and countless text messages and phone calls. It was not serious by anyone's account. I was getting my feet wet. Getting "back in the game" per se.  It wasn't long before we were discussing our faiths, and where I...
Its my BIRTHDAY!
I've been prolific on this blog recently, so I'll keep this one short. Exactly 9 years to the day, right at 845AM, I said a prayer that changed my life in a Hollywood hotel room. I have to be honest and say, that I didn't know that my decision to make Jesus my Lord that day, would change the entire course of my life. But it did and He has. I can with certainty, tell you that I...
Overextended
I had a million and five things to do this weekend. Per my last post, I am sure you can tell, I have kind of been playing catch up with my life.  As I tend to do, the thing that usually gets cut in an overplanned weekend, are the things that benefit me. (I'm working on it) So this weekend, I was supposed to: Go to a leaders' getaway from (Fri-Sun) Attend a good friend's...
Is transition a bad word?
So the past two months have been ridiculous. To be completely honest, I still think I have not fully grasped the upending my life. One minute I was a carefree 31 year old, living in a rented room, "finding myself." The next minute my mom is living with me, and although, no one will admit it, my Lola lives here too. I feel like Diane Keaton in "Baby Boom" except instead of...
"God has a grace for broke kids. In that we will never do without. Thank God for..."
– Sandy Dunn, one of the wisest people I know.